This is my version of the casual scarf found here:
marloscrochetcorner
For some reason it's a little bit diagonal and I don't really know why. But I like it, and it's a gift for my second mom over in Ukraine, so it will be nice and warm. :)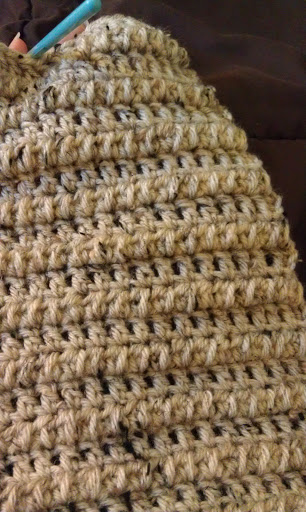 And the finished product. The little bit of yarn on the right is all that's left of the two skeins.